How to Publish an Escort Journal entry
Ready to publish your first journal entry? Awesome! Follow these simple steps:
Log in and visit the Your journal menu item. This should log you into your own Ivy Société WordPress account.
Create a New Post: In your WordPress dashboard, hover over "Posts" and click "Add New". This will open up a new post editor.
Enter Your Post Title: At the top of the screen, you'll see an area to enter your post title. Make it catchy and relevant to your content.
Write Your Post: Below the title, you'll find the main text editor. Here, you can type your content, format text, add links, and more.
Add a Featured Image: On the right side of your screen, look for the "Featured Image" section. Click on "Set featured image", then "Upload Files" to choose an image from your computer, or "Media Library" if you've already uploaded your image to WordPress. Remember, a visually appealing featured image can attract more readers to your post!Looking for free stock photos? Websites like Unsplash, Pexels, and Pixabay offer high-quality, royalty-free images that you can use.
Preview Your Post: Click the "Preview" button at the top of the page to see how your post will look once published.
Publish Your Post: Happy with your post? Click the "Publish" button at the top right. Congratulations, your post is now live!

Where can you see your journal entry?
There are multiple areas on Ivy Société where your entry will get exposure.
Your profile: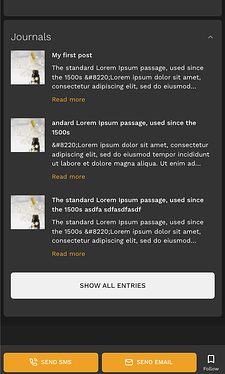 On our blog under the Escort journals category:
https://ivysociete.com/blog/category/escort-journals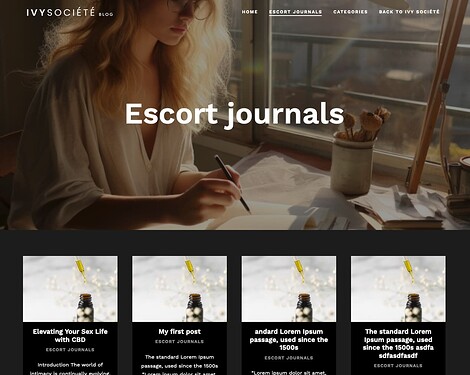 On your own author's page: