Locate the "Follower Management" menu item and click on it. Then click on the "Post a promotion" button or the "Promotions" tab.

Fill in the details of your promotion, including a title, description, and any relevant information such as a code or instructions for redeeming the promotion.

Set the end date of the promotion. The promotion will expire after the end date.

Review the promotion details to ensure they are accurate and complete.

Click the "Post" button to publish your promotion.

Your promotion will appear on your followers' dashboards, and they will receive an email notification about it. The promotion may also be featured in the promotions section on Ivy Société's city pages for everyone. However, only Ivy+ members will able to view the details of the promotion.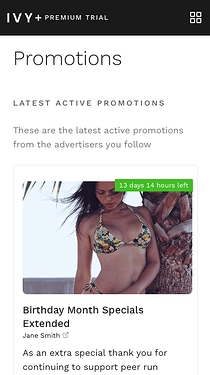 Promotions as shown in client's Ivy+ account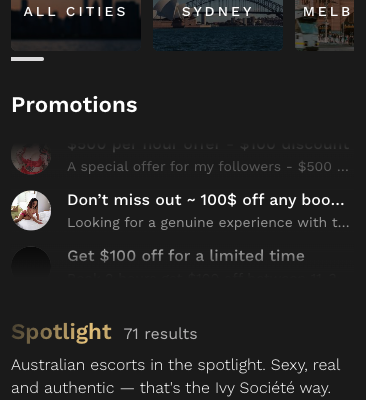 Promotions as shown on city pages for Ivy+ members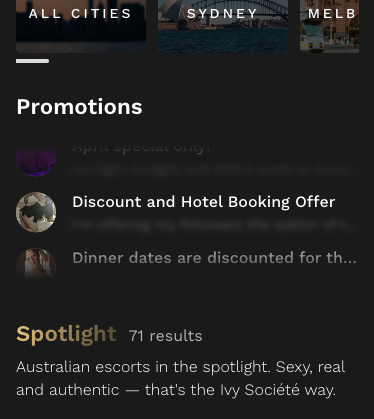 Promotions as shown on city pages for non members
Please note that this feature is only available to elite and premium subscribers and is subject to certain limits based on your subscription level.