To add a custom rate:
Go to → Edit profile → Rates → Click on the + tab to add a new custom rate → Save
You should then be able to add rates for this new type.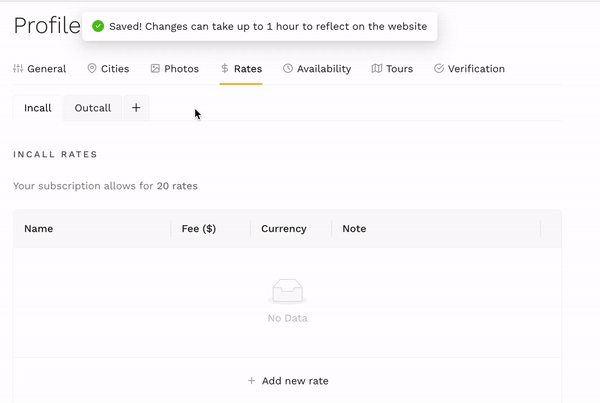 To delete a custom rate:
Click on the X in the tab next to the rate you would like to delete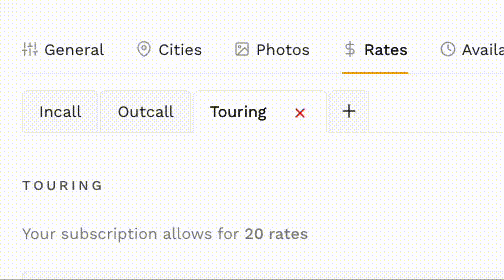 Depending on your subscription tier, your subscription may not allow you to add custom rates. Please check the pricing page for more details.